Joy /
• mass noun a feeling of great pleasure and happiness: tears of joy
• count noun a thing that causes joy: the joys of country living
"Oftentimes when the world feels chaotic, we begin to feel as if it is somehow inappropriate to have joy. Have your joy. Joy is a form of radical self-care. Joy energizes us to take on even the most difficult circumstances. When we have joy, especially in the midst of challenging times, we are saying to the world "I will define the current state of the world around me instead of allowing it to define me." Today, regardless of what is happening, empower yourself by embracing your joy."

Cleo Wade, Heart Talk
The pursuit of happiness is a constant cycle within life. It's the most common and unified goal for people around the globe. To simply just be happy.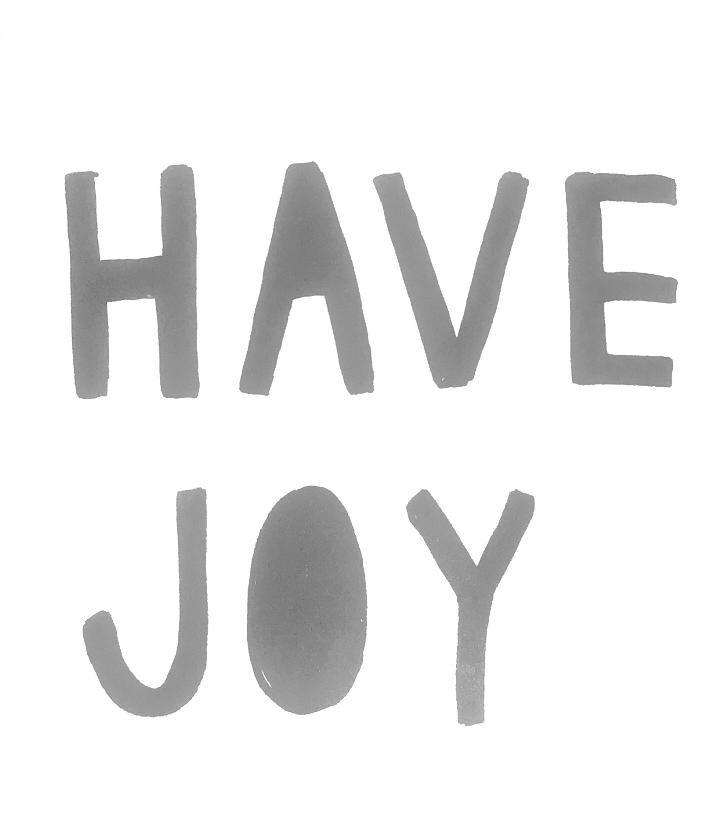 I am writing this rambling for a few reasons. To begin with, I recently stumbled upon Cleo Wade's one page "HAVE JOY" which resonated with me.
January was little harder than I would have hoped; my anxieties began to rise, a severe lack of time for self-care, questioning my own decisions…
I needed to see these words written black and white.
Secondly, there are a few people in my life also going through difficult times; deciding what is next, asking why did this and that happen. I have found myself giving advice and then questioning myself if I am 'qualified' to even be giving the advice while I am also struggling with the steps.
But HAVE JOY speaks out again and I want to share this with you all. We all need to hear this. Whether we think we do or not…
Have your joy.
Joy or happiness is never ending. You can't just achieve it and keep it forever. There is an ongoing striving and working towards it. This takes a while to sink in sometimes.
"Finding yourself in a hole, at the bottom of a hole, in almost total solitude, and discovering that only writing can save you."

Marguerite Duras, Writing
My most common advice being dished out at the moment is to write about it. Write a list to help with your crossroad decision. Write about the breakup and heartache. Through writing you can heal, focus and ultimate find that joy.
A lot of people tend to come to me to ask for help with their decisions. A or B, which should I choose? And often it's about lifestyle, careers, and way of life. I have chosen lifestyle over societal expectations. I have gone against the norm. This isn't for everyone – but it is for some people. You should never feel pressured into a choice because of what other people want you to do. The choice is always yours.
However, if you believe choosing an island life over the UK, or wherever else, will make you happy please do think again. I repeat, joy is an ongoing task. You don't achieve it as soon as you set your feet in the sand. Sure, you bury your head a little and it gives an alleviation for a while. But long term, you still need to find space in your life to find that happiness and have your joy.
In this chaotic world it's important for us all to remember happiness and joy is still ours to take. Do not give up, find your way again. I believe in you.
---
Want to discuss this topic directly with Abi?
Send an email to [email protected]