Finding Gratitude, Covid-19
Finding gratitude may not have been on the top of everyone's lists before. But now we are around the one month mark of this dreaded pandemic. Maybe it is time to start focusing on finding that silver lining.
Gratitude is about being thankful and showing appreciation. Ok, yes, the current situation is limiting, confining and very isolating. However we could be using this as a gift of space and time. Perhaps this is the pause that we all needed.
This break period hopefully will never be given to us again after our normal lives return. So why not take this opportunity to have internal freedom? Stop chasing materialistic and mindless goals. Instead, invest your time carefully in yourself.
I am trying to practice what I preach. However, I am generally terrible at taking my own advice.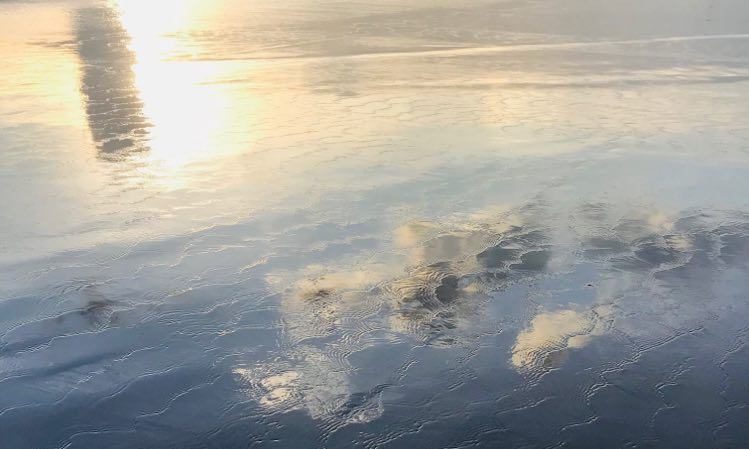 It may seem hard to ignore the hell we currently find ourselves in, impossible to block out how isolated we feel. But, that is one thing we all have in common right now: the feeling of being isolated. And that is the funny thing about isolation, the Catch-22, we are together but separated at the same time.
---
Finding Gratitude: keep moving
After writing my first post about Covid-19 and the initial reactions, I took some time to process everything myself.
Firstly, this is mind-blowing. How has the world been crippled so much? The travel industry has buckled, along with retail and hospitality, flights grounded and borders closed. I think I said this in the previous post, but never would I have imagined living through a time like this.
So yes, first things first – take time. You don't need an instant or even an overnight solution to fix this. Because simply there isn't one. The fact of the matter is it is out of our control. We need to put our faith and trust in the world leaders, scientists and health care workers to have hope in regaining our balance.
With this newly discovered time you can complete odd jobs you never got round to. Maybe take up a new hobby or turn to exercise which is perfect to handle grief and stress. I practice yoga and complete daily workouts to keep moving. Unfortunately here in Bali, the beaches have been closed so surfing and a beach walk/jog is off-limits for now.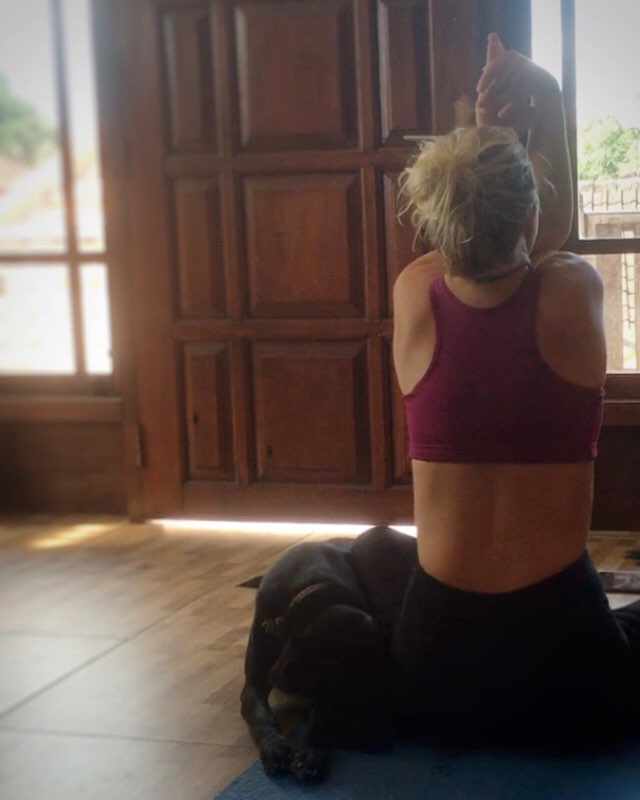 Check out the Down Dog yoga app which is great for customising the length, focus and style of your practice. They have got a free subscription period due to Covid-19. I also use the completely free WorkoutWomen app for my daily workouts. Yes it's not as good as the real thing, but they are both great options to keep active while staying at home.
If anyone has other recommendations for me to try out please let me know.
---
Finding Gratitude: reconnect
Great, so you are keeping moving and not becoming a slob. Next up is reconnecting. This is not only with family and friends, but most importantly yourself.
Over the last weeks I have had video calls with just about every person in my family. I have met my new nephews for the first time, we have played games and laughed. Honestly it's the most connected I have been with everyone since leaving the UK. It has been wonderful and acted as a great reminder to me on what matters in life.
I am eternally grateful to my friends. The love and care showed, albeit digitally, has been heartwarming. If you don't already, get sending voice notes or better yet pick up the phone and have a long chat about life.
And most important amongst this, I am finding myself again. I don't mean the kind of "find yourself on your gap-year" type thing. And don't get me wrong, I am still lost and trying to figure it all out. But by taking more time to read and, above all else, write more, I am feeling more in line with myself again.
We always use the excuse that we don't have enough time to reach out to people. Well now you cannot use that excuse. Pick up the phone and have a chat with someone. It will make you feel better.
---
Finding Gratitude: trust in yourself
Waves in the ocean pass over pebbles to refine into the sand. Our thoughts are the same when creating mindfulness and a sense of calm. If feeling anxious, focus on the breathing as waves slowly caressing your thoughts; break them down and bring yourself back to the present. Don't get caught up in the future worries, just be in the here and now. Ground yourself with what is around and you are on the way to finding gratitude.
Ok, your financial situation may have taken a sudden change of direction. I know mine has. My mother told me, "everyone has to go through at least one financial hardship in their life." This may be the hardest recession since the war, but we will get through it. One thing living in Indonesia has taught me is how to be resourceful and make ends meet. Appreciate what you have now, and ignore what you could have had. That has gone now. All we have is the present moment. As humans we are all resourceful, we will come out on the other side.
When drafting this post I was seeing signs of gratitude from every angle; from friends, from books, from media. Now and then, I reach for my Cleo Wade poetry book, Heart Talk, and this was the page I turned to the other day…
"Gratitude is a celebration we are all invited to."
We need to remember this is not the end of our time in this world. We will get through this hell and we must keep going. The best way to do that is by finding gratitude in the things that are still around us. We are fortunate to be in the modern world with technology to ease the isolation.
I am grateful to have a kindle so I can instantly get any book for the shelf at any time. And of course, I am lucky to have the tropical climate shining on my skin and a small pool to keep my water baby needs at bay, for now. But what I am rambling about is valid for everyone around the world.
---
Learn from reading:
The Blind Assassin by Margaret Atwood
The past weeks I have been on a Margaret Atwood hype and can't get enough of her writing. My most recent read was The Blind Assassin, which I highly recommend to the more advanced readers out there. This novel is fancy footwork of literary style and delivery, containing hidden plot lines and clues throughout. But that's another discussion for a different day.
"If coffee doesn't kill me, something else will."
"So much better to travel than to arrive."
I pulled these two quotes out from the beginning. It has always been ingrained in us to make the most out of life and enjoy it while we have it. So why stop now? We just need to adapt to the slower pace we now find ourselves in.
Atwood uses this novel to advise "those intending to meddle with words". Reading this book reminded me of the importance of writing and the power we have in words. There will be a time in the future when we turn back to our journals to remember the feelings of anxiety and fear of the past.
We will learn and develop in this experience. We will come out of this on the other side changed, and that isn't all so bad.
---
So what about Bali?
Bali is stuck on a Groundhog Day, then again I guess the rest of the world is as well. As I mentioned in my previous post, the Indonesian government is being as elusive as ever.
In between the street spraying and beach closures there is not much happening in Bali. The backbone of the island has buckled, especially now most the tourist have left, leaving behind simply a quiet and peaceful island.
Only time will tell how long Bali is affected, and the next steps Indonesia takes in handling Covid-19.