This is the start of Words by Abi.
Fresh page, a new beginning chapter. First of all welcome, thank you for taking the time out of your day and giving me a read. I hope I don't disappoint. I am actually quietly praying that my "no promises" to my readers in fact acts as a motivation for me to not only write more ramblings, but also get pen to paper with creative projects.
To begin with, my opening post which introduced wordsbyabi.com briefly touched upon the enormous cliché which revolves around the world:
"NEW YEAR, NEW ME"
While I never really get caught up in this notion, I do like the preset it gives out of self-improvement and self-care. And actually this seems to happen more regularly than just the turn of a new year. Let's take Bali for example. In Bali the notion of 'tomorrow is another day' is so insanely strong.
In my two (almost three) years here in Bali I have learnt the true sense of this as being both wonderful and incredibly frustrating at the same time.
Every new day is a new start… Tomorrow is another day.
Yes this is also everywhere else in the world, however we rarely practice as we preach in Western culture. Over here, this saying is an art form.
With any bad day is the blessing of tomorrow. With the new sunrise the foggy cloud over your head seems to lift and dissipate. The blue skies, palm trees and incensed streets might have something to do with helping reset whatever negative has happened. Beautiful.
However, now take a second to imagine a builder cutting stone next to your bedroom window. Can you imagine how loud that is? No matter how many times you explain that 6am is not an acceptable time for this job, a new day comes, a new start, and yesterdays discussion is forgotten about. Ahhh… at least tomorrow is another day.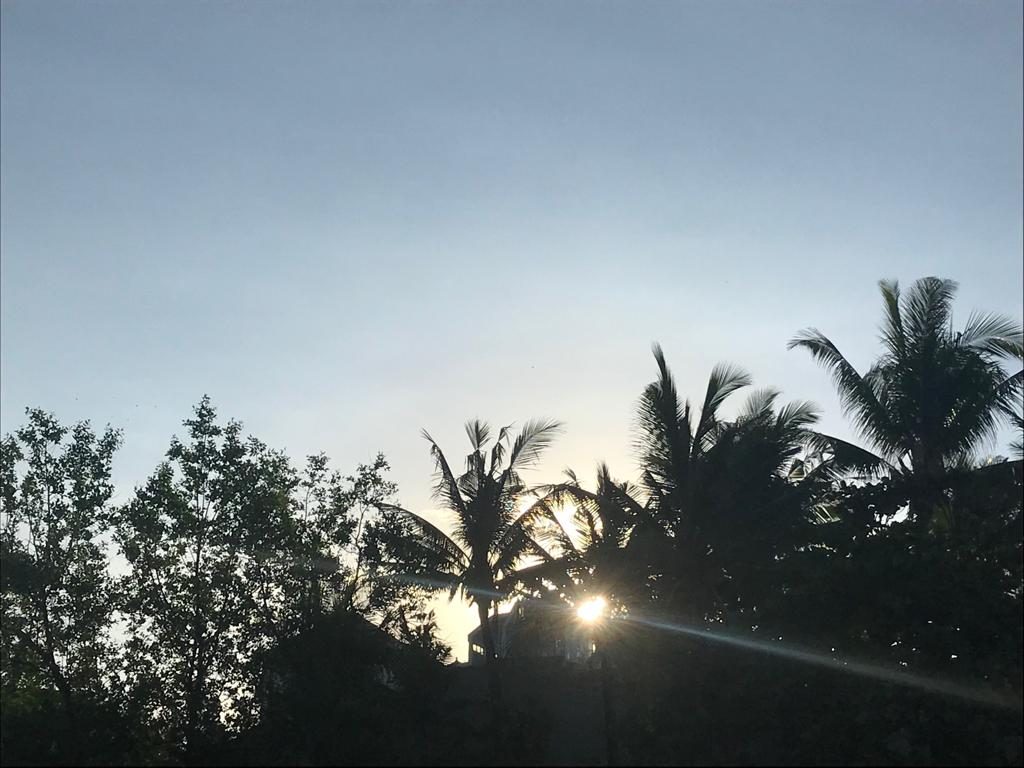 ---
My writing journey has been interesting; from creating scripts in childhood playtime, to leading my University newspaper and almost accepting a job with a rather famous Red Top. Travel has always been in my heart, with writing a way of life. Combining the two is just natural for me. My El Camino is evolving, my way is adapting.
Maybe 2019 is the year for me. So far it has proven to be a new chapter in my life, being the year of self love. I am excited to divulge in this with you all and show you what I mean in my future writings.
But for now, I will leave you with a note to end this beginning chapter: change is necessary, change is important, this is what makes life exciting.
---
it's only natural

of course
I've changed
darling...
I've grown.
[Cleo Wade: Heart Talk 2018]