Be strong, be brave, Covid-19
Strength and courage, needed now more than ever. What a surreal and turbulent time the globe is facing. Pause, reset, and ride out the storm that is Covid_19.
It has taken me a while to get words on a page for this. Everyday has been a whirlwind of new developments, unknown feelings and overwhelming thoughts. Honestly I haven't known what to write. So here goes… I hope I am able to help some of you in knowing you are not alone in feeling lost and disjointed.
Today in Bali is Nyepi – Silent Day. This is an annual island tradition to stop and reflect inwards. Typically last night would have seen the streets overrun with street parades and revellers in the ogoh-ogoh processions. This year the ogoh-ogoh's stayed in temple grounds and the night took on an even more ambiguous feeling.
This is my fourth Nyepi. I have always thought the whole world should take note of the day and possibly do the same. 24 hours lock down on airports, work, travelling, along with anything that can cause deviation from inward reflection. I guess the world has it now.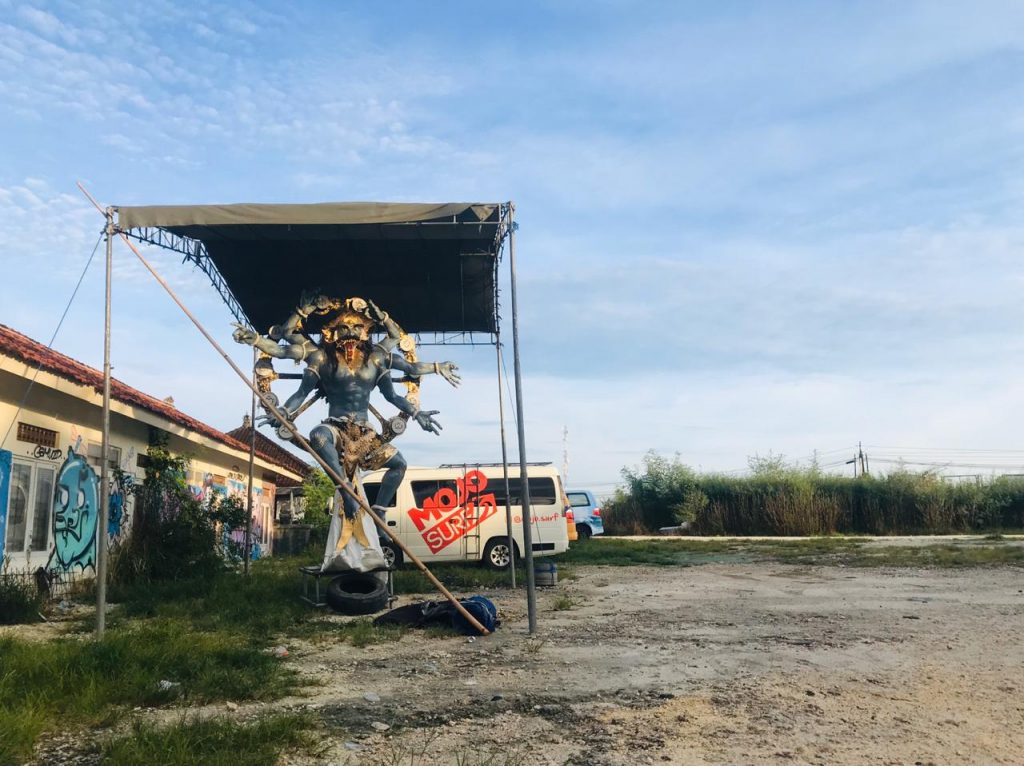 Never had I imagined the world would be put to a stop in my lifetime. I don't need to write about that – we all know what is happening.
As an expat living overseas I imagine this is the worst dilemma to face.
The question of "should I stay or go" is always in the back of your mind and there is no right or wrong. I personally chose to stay. I was planning on going back home later in the year, so why uproot and put on extra financial strain because of Covid_19? And I would only be in quarantine in the UK until it blew over, so better just quarantine in Bali with a pool and no risk of running out of loo roll.
We are lucky that technology is amazing now. Video calling is so on point now, so I urge you all to stay connected and don't dwindle in solitude. The world is being told to social distance, not be anti-social. There is a difference.
Pick up a book and get reading. Books are always a massive part of my life and will forever be my comfort. Perhaps don't start a Dystopian fantasy though, a little too close to home at the moment.
What about online courses? A few months ago I completed Google's Fundamentals of Digital Marketing and I cannot recommend this enough. And the best part is, it is completely free.
The UK always pulls their spirits together in times of need, I hope the world can do the same.
In this turbulent time of the world one can only try to stay positive, strong and brave. I know this is easier said than done. Positivity, strength and courage are elusive at times but now more than ever we need to do our best to keep a grip.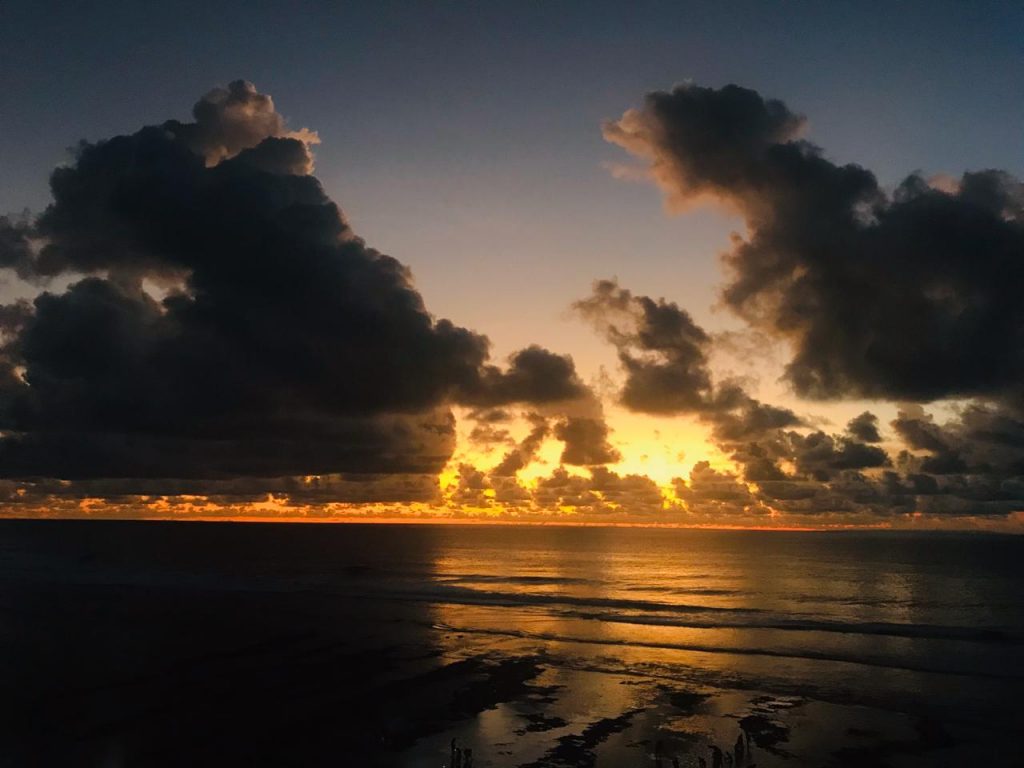 So what about Bali and Covid_19?
That's a good question. And the answer is a simple, we don't know. Obviously the travel industry has crashed the hardest out of everything. It will come back, but when we do not know.
Bali, as per true Indonesian custom, is being vague and keeping the general population in the dark. It was only recently people began to acknowledge there was a global pandemic after the tourists had dried up.
We will just have to wait and see what the government have planned, and pray they get a handle on things. We have been encouraged to extend our Nyepi's by another two days. Who knows, maybe they will roll out a one month quarantine afterwards.
For anyone that wants to have daily reports on life from the ground here in Bali, check out baliwaves for an insightful account on the happenings and news.
For now, keep strong and brave. And know there will be post-war-esque street parties across the globe when the Covid_19 storm passes.
Don't be fooled by my writing. Everyday I am in the same whirlwind as everyone else with unease, tears and disbelief. However yet again Writing (yes with a capital W) has been my go-to.
I sought inspiration from my muse, Cleo Wade. I then remembered my own proclamations of using Writing as a Practice – as taught by Natalie Goldberg. So I picked up my notebook and began to journal. Maybe I will share this one day, but for now I will keep my daily entries to myself.