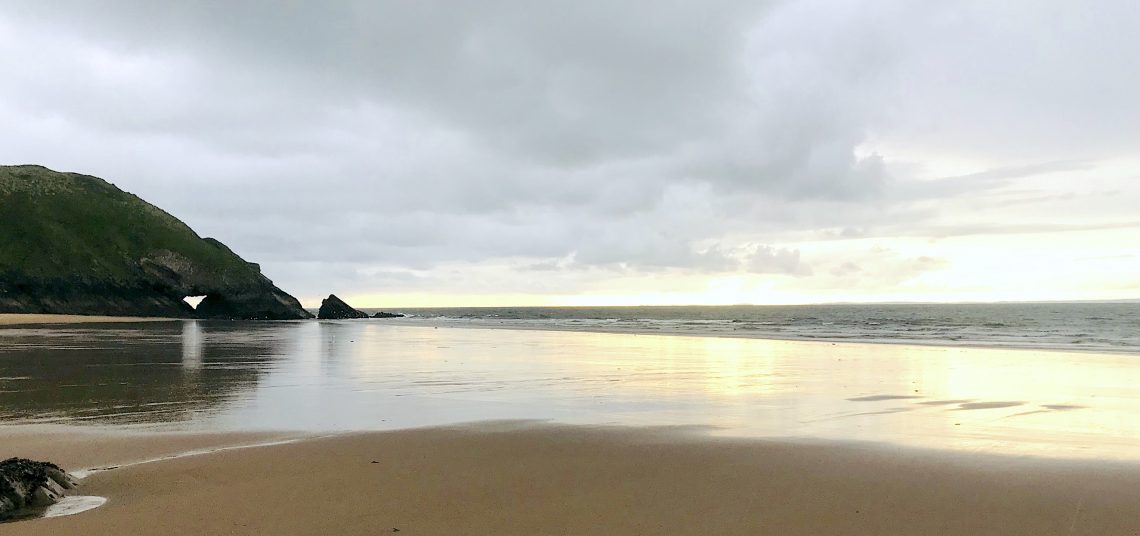 Space and distance, fresh air to breathe.
I'm beginning to think that 'The Shire' should be an official term found in the dictionary. You'd find it listed as a synonym for 'home'. Apparently, it doesn't matter where you are from in Britain, but everyone who lives in the countryside refers to their home simply as The Shire.
It's wonderful. Truly. I love this literary connection ingrained so deeply into our culture. It gives us a sense of magic to balance our reality. Well, that's how I see it anyway. In every ray of light passing through tree branches, the rolling fields of space with flowing winds, and in every creature living their lives alongside us, there is magic to be found in The Shire.
While my journey wasn't as epic as some tales, it has still been an adventure. I've seen golden shores, collected treasures and seashells, met people from every corner of the globe, and even stumbled upon some dragons. Alright, yes, they were Komodo Dragons, but still, that counts right?
I know this is going to sound cliché, but it really is true. The biggest discovery on my journey has been within myself. And it is with this raw energy inside that my eyes are seeing The Shire in this magical light.
I've seen golden shores and heard
kookaburra calls –
So, I've been back in The Shire for around three months now. This is the longest I've been in the UK – in one solid block – since 2015. The nights are drawing in, and the weather has definitely turned.
However, despite this, I can't help but feel humbled and content. Sure, I look back on exciting tropical memories and smile. Who wouldn't? But equally, I find myself listening to the morning chorus of birdsong and watching the changing colours around me, and I'm smiling. It is almost as if I have rediscovered the beauty of nature.
The rush of cold, crisp air hitting my lungs as I take a step outside is oddly something I've found I have missed. Getting snug in a blanket with a sweater as the daylight retreats into long nights isn't as terrible as I remembered. And really, is there anything more stark and stunning than an autumnal blue sky painted overhead?
Autumn. The change of season. I needed this. My body needed this. My mind probably more so. I admit I have found myself craving this natural cycle for some time now.
I'm feeling refreshed both physically and mentally. Recharged. This word is often used by people when they live abroad – recharge. I need to go back home (to The Shire) for a recharge. It's the best way to describe it. It is spot on. We all need a reminder of where we come from, from time to time.
…long roads into distant horizons have kept me on this lucky path.
A common question I am facing recently is "what's the plan?" It's a valid question. And I can't blame people for asking. But honestly, I have less of an idea now than I ever did before. I do not know what the plan is. I don't even have a "pla".
For now, I'm soaking up and recharging on as much of The Shire as I can. I've dusted off my riding hat, picked up my riding boots, and have got back in the saddle. It's amazing how fast everything came flooding back. The leg movements, the signals, the patience. All of it is like a language between you and the horse, something that you never forget.
…some found treasures in their own back hills –
Despite the obvious elephant in the room, I have made the most of my time back in The Shire. I discovered new hills to conquer, checked in with loved ones, and have finally been accepted into my nieces' inner circle (that hug was worth the 20hr flight and 2-week quarantine in itself). But most importantly, I have found the space to breathe again.
A few weeks ago, I was riding the horse and didn't see a soul. We were on top of this hill following a track, and we had the whole open space to ourselves. Room to think and views to lap up. Since then, I've walked up coastal paths and the Malvern Hills, and have had similar feelings.
I was lucky enough to have a Welsh escape before Lockdown 2.0 kicked in. My best friend plunged me in freezing rock pools and we swam in calm ocean ripples. In between teeth clattering and gasps for oxygen, I felt my skin buzz with energy. This energy coursed through my blood and seeped into my bones.
I've said it before, and I will say it again. In a world of uncertainty, we need to be turning to the natural world around us. Find the beauty in the cloudiest of days. Seek the magic in rainfall. Carve out a space to breathe. There isn't much more that we can do other than that.
…but I am still searching for fool's gold and ocean pearls.